Resume Templates
A slickly formatted resume can emphasize your talents and skills. Use our resume templates to quickly create a resume that shows you in your best light.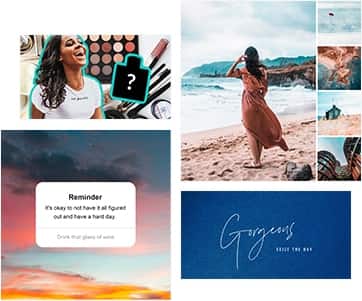 Customizable Resume Templates
Whether we like it or not, appearances matter. Hiring managers look at tons of resumes, and the ones that look like a big, dense block of text might get put in the "later" pile. The ones that are clear and concise get read right away. So how can you make things easier for them? Well, using a PicMonkey resume template would be a great start.
Our templates are preformatted and ready to fill with your experiences, skills, and talents. And as with all PicMonkey templates, all elements are customizable — change colors, resize graphics, or tweak fonts to make a design that shows them at a glance who you are.
Whether you want to focus on your objectives, skills, personality, or experience, we've got a resume template that will help you show them what you got.
See more templates
Everything you need to create epic content: